About Us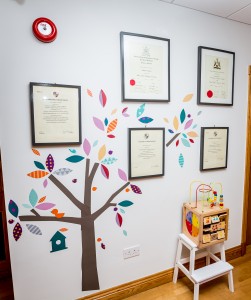 Clonmel Children's Dental Clinic is a new dental clinic in Emmet Street in Clonmel that focuses on the dental care of children.
Childhood has been identified as the most important period in a person's "dental life" and a positive introduction can pave the way for a lifetime of good oral health. Eimear is committed to providing high quality dentistry to all her patients while instilling a positive dental attitude.
For most of our patients a patient and caring approach is enough to allow them to cope with dental treatment. For those with more extensive treatment needs or with pre-existing dental anxiety we offer nitrous oxide sedation in the clinic or general anaesthesia with consultant paediatric anaesthetists in either the Whitfield Clinic, Waterford or the Bon Secours Hospital, Cork.